Dream Drop Distance Original Soundtrack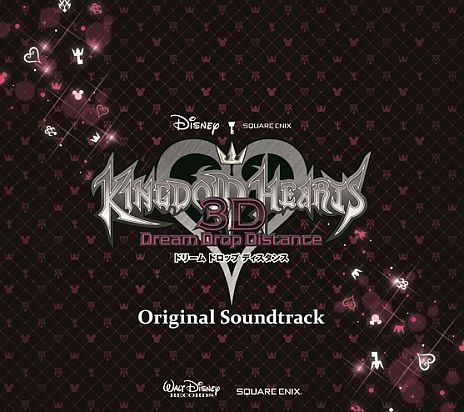 KINGDOM HEARTS 3D: Dream Drop Distance is a three-disc collection featuring 52 brand new tracks from Kingdom Hearts 3D: Dream Drop Distance. This is the original soundtrack put together by Square-Enix's Yoko Shimomura, along with composers Takeharu Ishimoto and Tsuyoshi Sekito.
This most recent Kingdom Hearts OST released April 18, 2012. All the song titles are numbered and taken directly from the original video game score.