There are two distinct bonus tasks you may complete at the campgrounds in Deep Jungle. First you can cook a Potion on the stove to produce a hi-potion. Then you can also experiment with a potion at the science table to create an ether.
Both of these mini extras will require that you find each of the recipe carts and research notes, respectively. There are 2 recipe cards and 3 research notes that you need.
Recipe Cooking
To start with cooking head over to the black stove. You'll be given instructions to seek out the recipe cards before cooking.
The 1st is located near the big grandfather clock while the 2nd is located at the very base of the flag pole. As you approach each item you will get a reaction command to Examine them. All you need to do is examine each card one time and Sora can then cook the recipe.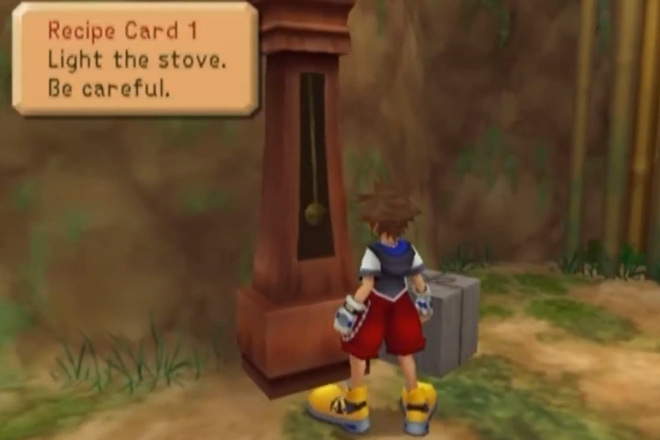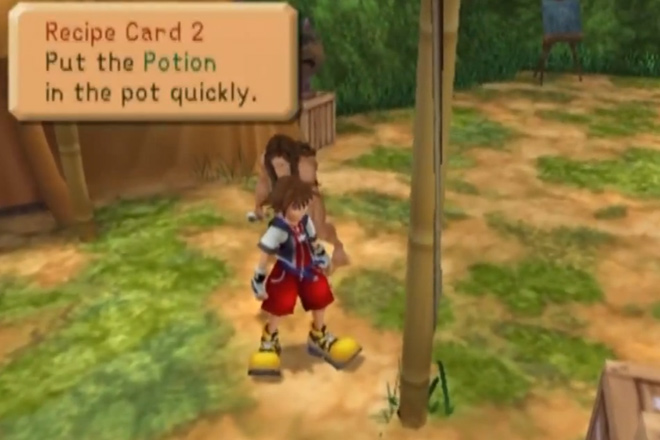 The process starts by consuming a potion out of your inventory. If you do not have any potions then you won't be able to cook or do the research experiment. After placing a potion into the pot you'll be asked to light the stove.
Lock onto the lower part of the stove and hit it with your keyblade. This will open the door so that you may cast fire and light it up. When done successfully you will be notified that your potion has been converted into a hi-potion.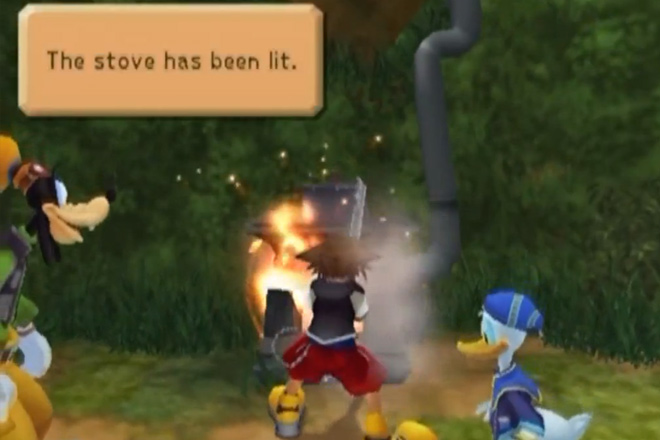 Research Experiment
Just opposite the stove you will find a research table with a lot of sciencey-looking devices. To get started with the experiment you need to find 3 various research notes also littered around the campground.
The first note will be found inside the laundry hanging on the western wall. The 2nd note is found in the globe near the tent and the 3rd note is right on the other side near the audio player. Just examine each one a single time to obtain the research note.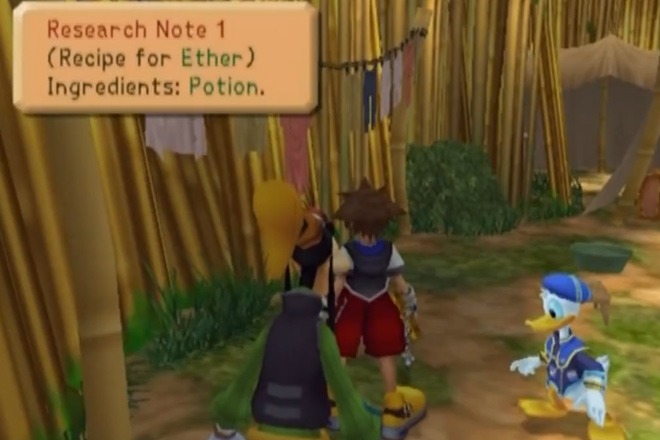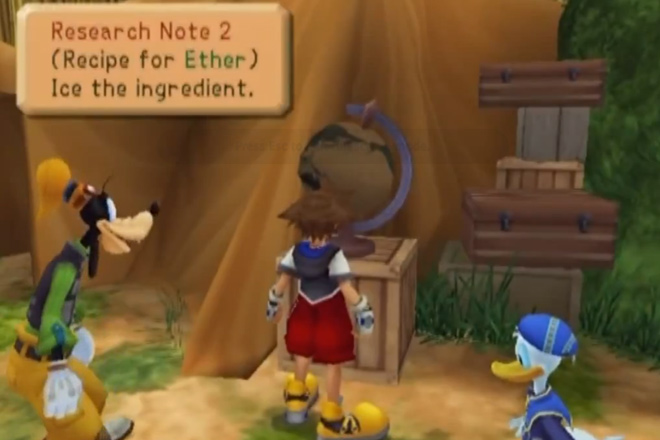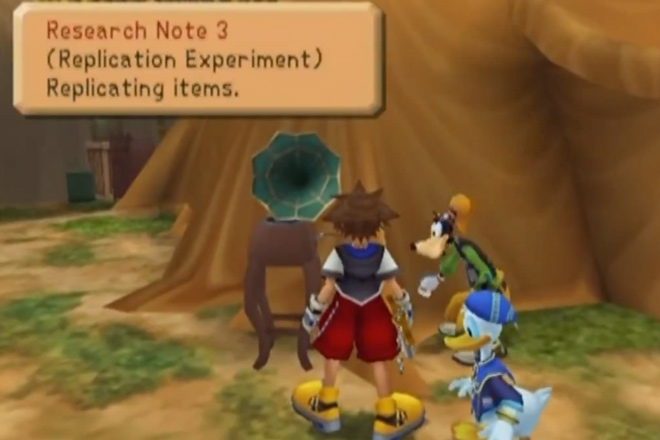 Finally head back to the experimenting table and drop in your potion. It will ask for ice to continue, so lock onto the table and cast blizzard.
If done properly the experiment will be a success and you walk away with a shiny new ether.