KH Chain of Memories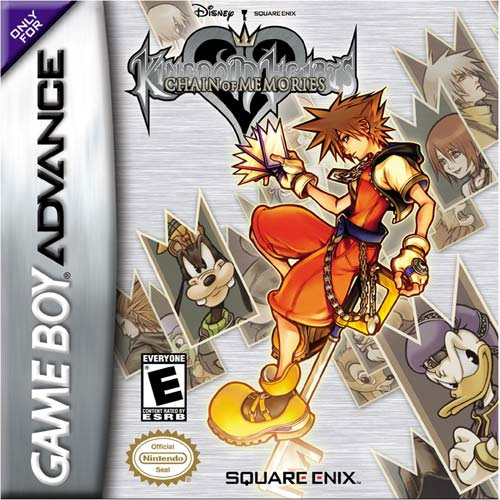 After the overwhelming success of KINGDOM HEARTS, a main-console sequel was put into production.  However, in order to tide fans over in the meantime, a "spin-off" sequel of sorts also began development.  This took the form of KINGDOM HEARTS Chain of Memories, a handheld game for the GameBoy Advance, which released in 2004.
Though the story picks up immediately after the events if the original KINGDOM HEARTS, the gameplay and graphical style took a sharp turn.  Active-battle mechanics were replaced with a strategic card-based battle system, and the stellar 3D renders of the original game were swapped for sprites, reminiscent of old-school video games.