Main Characters
Sora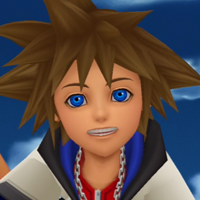 A spirited youth. He was cast into an unknown world when a swarm of Heartless raided his island. He battles the Heartless with a mysterious weapon called the Keyblade as he searches for his friends Kairi and Riku.
Kairi
Islander. Kairi, Sora, and Riku were best friends. They built a raft to sail out and see new worlds. The three were separated when a mysterious force struck the Destiny Islands. Thus did Sora's search for Kairi begin.
Riku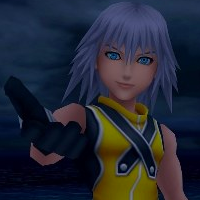 Islander. A self-confident youth always competing with Sora. He hated the monotony of island life and built a raft with Sora and Kairi to explore the outside world. Riku seems to have vanished along with the Destiny Islands.
Donald Duck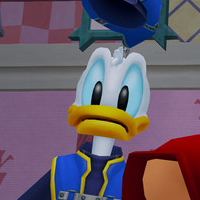 Royal Magician. Skilled in magic, but can be short-tempered and stubborn. He set out in the gummi ship with Goofy to find the king. Donald has joined forces with Sora, the key bearer alluded to in the king's letter.
Goofy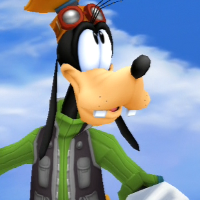 Captain of the royal knights. He avoids fighting whenever possible. Mickey's most loyal subject. He set out in the gummi ship with Donald to find King Mickey. He has joined forces with Sora, obeying Mickey's command to follow the key bearer.
King Mickey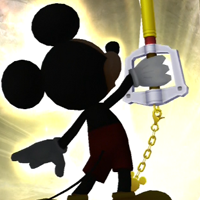 King of Disney Castle. He set out to learn more about the darkness, and left instructions for Donald and Goofy to find and follow the key bearer. No one knows where King Mickey is now, but they are determined to find him.
Maleficent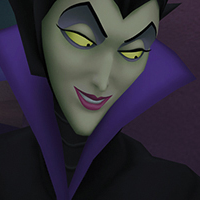 A sorceress of awesome power. She controls the Heartless, and is said to have destroyed many worlds. No one knows what her true intentions are.
Ansem, Seeker of Darkness
A researcher who studied the Heartless and delved into secrets of the worlds. He organized his findings into a single volume known as Ansem's report. When he inexplicably vanished, most of its pages were scattered to the winds.