Secondary Characters
Tarzan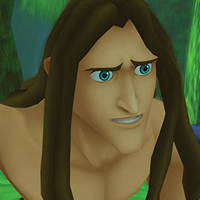 A young man raised from infancy by gorillas. His gorilla "mother" is Kala. Tarzan spoke only the language of the apes until he met Jane. Since then he's learning to speak English at an astonishing rate.
Aladdin
A young man living in the desert city of Agrabah. He fell in love with princess Jasmine, but he's afraid to tell her about his humble background. He found the legendary lamp and released Genie, who is now his partner.
Jack Skellington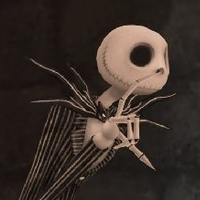 The pumpkin king. He loves to scare people out of their wits. Headstrong, confident, and likes grand gestures. Now he's working night and day to make this year's Halloween festival the greatest ever.
Ariel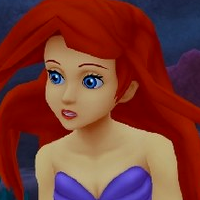 The youngest daughter of Triton, king of Atlantica. Outgoing and full of curiosity, Ariel hates being cooped up in her father's palace. She dreams of visiting the world on land, where people live.
Peter Pan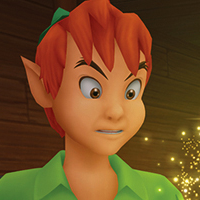 The flying boy from Neverland, where no one ever grows up. He can be stubborn, but he's also fearless and has a strong sense of justice. He snuck on board Hook's ship to rescue Wendy, who was kidnapped.
Beast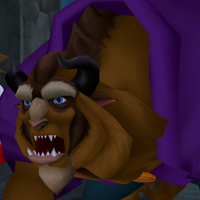 A prince who was changed into a hideous beast because of his selfish heart. Belle has helped heal the loneliness he's suffered due to his ugliness. To save Belle, he made his way to Hollow Bastion alone.