358/2 Days > Story Mode: Missions 67 – 77
Missions 01-11
Missions 12-22
Missions 23-33
Missions 34-44
Missions 45-55
Missions 56-66
Missions 67-77
Missions 78-88
Missions 89-93
Mission 67 – Eliminate the Emerald Serenade
Rank: Expert
Treasure Chests: 7
Heart Points: x5.40
Munny: x16.20
EXP: x3.23
Upon arriving in Wonderland, head straight through to the "Lotus Forest". You'll find the Emerald Serenade traveling along its designated path. Pick a spot and wait for it to come along. The best place to ambush it is on the ground level in the narrow strip just beyond the entrance to the "Lotus Forest".
Use Blizzard spells to freeze it when it comes by. While enemies are frozen, they are EXTREMELY vulnerable to Fire spells, so use one to deal maximum damage to the frozen Emerald Serenade. Doing so will instant thaw it out and it will run away. Just wait for it to come back around and repeat the process until it is defeated.
Mission 68 – Collect Hearts
Rank: Expert
Treasure Chests: 8
Heart Points: x5.40
Munny: x16.20
EXP: x3.23
This Mission is impossible to complete 100% without the High Jump LV3 Ability, which you won't get until later in the game. Therefore, once you have collected enough Heart Points to reach the Goal Line, there is no reason to continue with the Mission.
You are dropped in "The Cave of Wonders" area, so proceed to the "Cave/Entrance Hall" and take out all of the Heartless you find there. There are more Heartless up on top of the back wall, but as previously stated, you cannot get up there at this point in the game. You'll need to return here later in Holo-Mission Mode to complete this Mission fully.
Turn back and leave "The Cave of Wonders", heading back toward the city. In the "Agrabah Gate", there are more Heartless. There are even more in the "Agrabah Street". Once you've reached the Goal Line, you can RTC at any time.
Mission 69 – Vanquish the Heartless Threat
Rank: Expert
Treasure Chests: 3
Heart Points: x5.70
Munny: x17.10
EXP: x3.53
Your target is right inside the "Bizarre Room", and this time, all you have to do is shrink down to size and face it … or rather, THEM.
Boss: Crimson Pranksters
HP: 1048.32 (each) STR/DEF: 129.20 (each)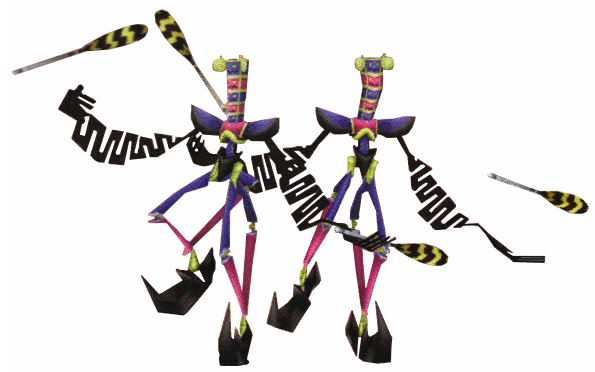 The Crimson Pranksters, though two separate entities, should be treated as though they are one boss. If you focus on one and defeat it, you need to immediately take out the other, or it will call its fallen twin back to life and restore some of its own HP. You need to chip away at both of their HP bars a little bit at a time, so you can easily defeat the second after the first falls.
The Crimson Pranksters battle with lots of fire-based attacks, but they are not, as might have assumed, vulnerable to Blizzard spells. They are actually very resistant to all types of magic, so you'll need to rely heavily on physical assaults and your Limit Break to deal damage. They will also attack with their batons, which can create small shockwaves against the ground.
You should be switching targets after each bar of health is depleted, as to avoid taking out one and not giving yourself enough time to down the second before it resurrects the first.
Mission 70 – Eliminate the Deserters
Rank: Expert
Treasure Chests: 1
Heart Points: x5.70
Munny: x17.10
EXP: x3.53
This Mission starts you in the "Ballroom", and your targets are in the "Entrance Hall" just outside, so head straight there.
When you find the Deserters, they are being protected by a Barrier Master, so locate it and defeat it. Take out all of the Deserters in the room, then return to the "Ballroom". A very powerful new enemy (though not new to veterans of the Kingdom Hearts series) called an Invisible is waiting for you in the "Ballroom". You can fight it if you want, though it is recommended that you leave it alone, as it is very difficult to defeat at this point in the game. Make your way to the back of the room and RTC before you take on too much damage.
Mission 71 – Prove Your Endurance
Rank: Expert
Treasure Chests: 0
Heart Points: x5.70
Munny: x17.10
EXP: x3.53
Despite this being a rather insignificant Mission, it can still be a very difficult one. The Dusks are easily defeated, but the Samurais are still very challenging adversaries. In spite of every gut reaction you may have to fight back, doing so will most likely result in failing the Mission. Instead, avoid the enemies for the duration of the challenge, attacking only when absolutely necessary.
If you have the Dodge Rush Ability, you can avoid the enemies without fear of being attacked mid-roll. Use that repeatedly to survive until time is up.
Mission 72 – Collect Hearts
Rank: Expert
Treasure Chests: 1
Heart Points: x5.70
Munny: x17.10
EXP: x3.53
In the "Halloween Town Square", you'll find all of the Heart Points you need to achieve 100% in this Mission. Unfortunately, most of those Heart Points come from the two Dual Blades that are waiting in the center of town. You'll need to defeat them both, as well as all of the Creepworms that are around, to completely fill the Mission Gauge.
Mission 73 – Defeat Heartless in the Games
Rank: Master
Treasure Chests: 7
Heart Points: x5.05
Munny: x15.15
EXP: x2.77
Once again, Roxas needs to clear some Heartless out of the coliseum. Fortunately, Phil is desperately searching for someone to fill in for Hercules in the most recent tournament.
The first four rounds pit Roxas against wave after wave of Heartless. Most of them aren't very difficult adversaries, though the Sky Grappler in Round 1 can be a bit of a challenge. It's not until Round 5 that a truly challenging opponent appears.
Boss: Stalwart Blade
HP: 1437.92 STR/DEF: 129.60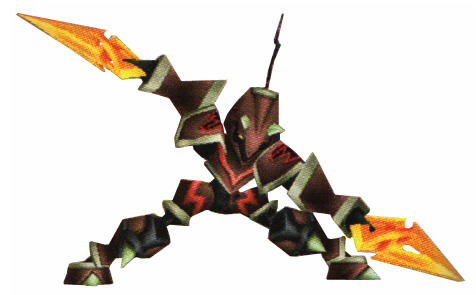 The Stalwart Blade is vulnerable to attack after committing to strikes of its own, just as all other similar enemies you have faced previously. The difference here is that the Stalwart Blade recovers from this lull quickly, preparing its next attack just a few seconds after finishing its last.
The Stalwart Blade is weak against Aero spells, which help increase the amount of time it remains motionless. Use these to give yourself a larger window of opportunity to land some combos before it strikes again.
Mission 74 – Search for the Impostor
Rank: N/A
Treasure Chests: 3
Heart Points: x5.80
Munny: x7.40
EXP: x4.33
This Mission is rather lax compared to some of the tasks you've had to complete lately. Your job is to track down an mysterious figure posing as a member of Organization XIII. Enter the "Underground Passage" from the "Side Street" and you'll find your target in no time.
The imposter warps to another point on the map when you attack. Use the map on the lower screen to see where the imposter warped to and move to that position. Follow the imposter until the gate to the "Tunnel" is open.
In the "Tunnel", the imposter will warp a few more times, finally stopping and disappearing for good at the dead end at the end of the hallway. Having lost the imposter's trail, Axel and Roxas have no choice but to RTC.
Mission 75 – Eliminate the Impostor
Rank: N/A
Treasure Chests: 3
Heart Points: x5.85
Munny: x17.55
EXP: x4.73
Saix isn't all that thrilled that you let the imposter get away during the previous Mission. He sends you out again to deal with the problem once and for all.
Starting in the "Side Street", head into the "Sandlot". Roxas will be ambushed by a large swarm of Mega-Shadows. Attacking with aerial combos is a good way to avoid damage, and as always, don't forget to use your Limit Break to gain the upper hand. Defeating all of the Mega-Shadows lowers the barrier so you can proceed to the "Tram Common".
There, the imposter appears, along with many Heartless. Like the previous Mission, locate the imposter on your map. Strike, and the imposter will warp to another position. Follow the imposter to the various warp points until you reach the final position, in the central enclosure by all of the buildings. There, a cutscene will play and you'll get to RTC automatically when its over.
Mission 76 – Destroy the Shadow Globs
Rank: Master
Treasure Chests: 2
Heart Points: x5.90
Munny: x17.70
EXP: x5.13
Once again, you don't need Tinkerbell to fly during this trip to Neverland. Locate and destroy the three Shadow Globs in "The Night Sea", then head to the northernmost island. Enter the "Pirate Ship Deck" to locate two more Shadow Globs, one at the very front of the ship, and one way up on the mast. There are two more Shadow Globs in the "Captain's Cabin", which should bring you to 100% Completion.
Be very careful while tracking down Shadow Globs. There is a the chance that you will alert a Wavecrest to your presence. Be prepared to fight it or simply keep flying away while you destroy Shadow Globs. Obviously defeating it will eliminate the problem faster.
Mission 77 – Eliminate the Phantomtail
Rank: Master
Treasure Chests: 0
Heart Points: x5.95
Munny: x17.85
EXP: x5.53
Captain Hook and Smee have captured Tinkerbell, so follow them back to the "Pirate Ship Deck" and enter the "Captain's Cabin". Roxas releases Tinkerbell, who reveals part of a treasure map marked with digging spots. Examine the couch in the same room to locate another part of the map.
Head back outside to the "Pirate Ship Deck" and fly up to the helm. Examine the steering wheel to locate the final piece of the map. Now you're ready to return to "The Night Sea" area and start digging.
Dig at all of the locations marked in red on your map. Roxas is a little disappointed that there are no Heartless to be found, but each dig site does offer up an item to add to your inventory. Digging at all seven locations, however, will initiate a cutscene in which Hook and Smee encounter a rather nasty looking Heartless (which also happens to be your target).
Boss: Phantomtail
HP: 1337.6 STR/DEF: 137.7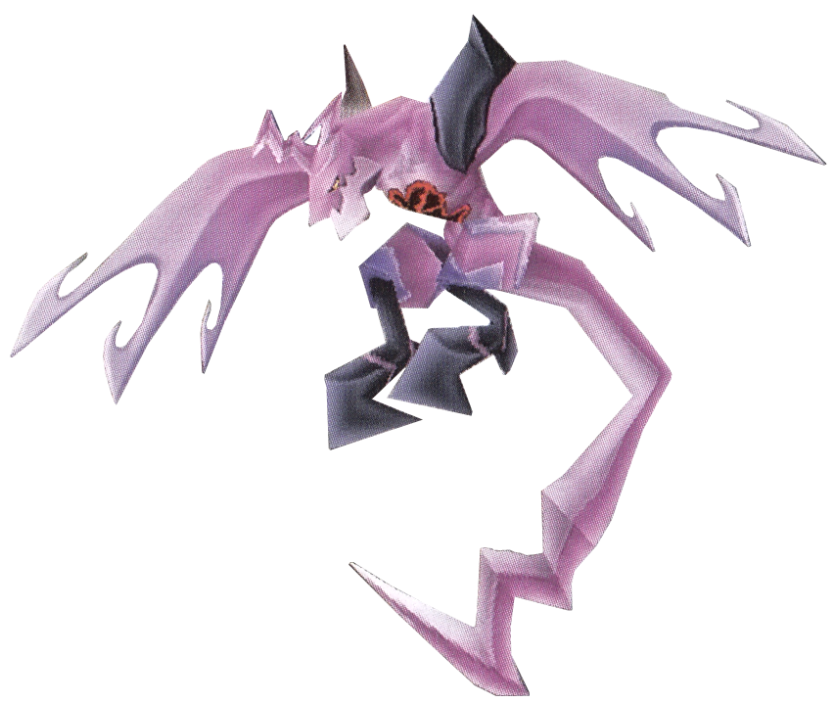 The Phantomtail is really no different than any other flying Heartless you've fought before, except it's more powerful and will vanish and reappear elsewhere if you attack its head. Strike the tail close up, or use Aero or Fire spells from a distance to deal maximum damage.
Fly away from the homing blue energy orbs it fires from its mouth. They will disappear after a while, so resume your assault on the tail when they do.